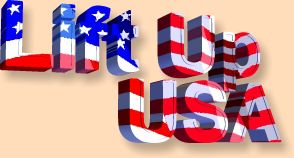 Praying for Our Leaders
(Scroll down to "More Links" for helpful and informative links)

"I exhort therefore, that, first of all, supplication, prayers, intercessions, and giving of thanks, be made for all men; for kings, and for all that are in authority; that we may lead a quiet and peaceable life in all godliness and honesty." 1 Timothy 2:1-2
Andrew Murray, in his
Helps to Intercession
, SEVENTEENTH DAY, says,
WHAT TO PRAY - For Kings and Rulers
"First of all, then, I urge that supplications, prayers, intercessions, and thanksgivings be made for all people, for kings and all who are in high positions, that we may lead a quiet and peaceable life, godly and respectful in every way."
1 Timothy 2:1-2 What a faith in the power of prayer! A few feeble and despised Christians are to influence the mighty Roman emperors, and help in securing peace and quietness. Let us believe that prayer is a power that is taken up by God in His rule of the world. Let us pray for our country and its rulers; for all the rulers of the world; for rulers in cities or districts in which we are interested. When God's people unite in this, they may count upon their prayer effecting in the unseen world more than they know. Let faith hold this fast.
HOW TO PRAY - The Prayer before God as Incense
"And another angel came and stood at the altar with a golden censer; and he was given much incense to mingle with the prayers of all the saints upon the golden altar before the throne; and the smoke of the incense rose with the prayers of the saints from the hand of the angel before God. Then the angel took the censer and filled it with fire from the altar and threw it on the earth; and there were peals of thunder, loud noises, flashes of lightning, and an earthquake."
Revelation 8:3- 5 The same censer brings the prayer of the saints before God and casts fire upon the earth. The prayers that go up to heaven have their share in the history of this earth. Be sure that your prayers enter God's presence.
******************************************************

Although the Holy Spirit is the teacher of prayer, we have also found the following suggestions helpful.
PRAYING FOR CIVIC LEADERS
Pray that they:

- will be inclined to righteousness.

- will be persons of integrity and above reproach.

- might have wisdom and good sound judgment.

- will be courageous, have boldness to do that which is right and good, regardless of the consequences.

- will enjoy good health, stamina, and strength.

- will enjoy a quiet time each day with God, focusing on Him and their spiritual needs.

- will avoid burnout (which affects so many today) by placing their hope and trust in God.

- will be persons of deep, abiding faith and trust in God.

- will have their attention drawn to the inestimable value of relying on the Holy Bible for wisdom and guidance in the midst of the winds of change.

* may be just leaders who rule in the fear of God. 2 Samuel 23:3.

* will be persons free from covetousness and immorality who do not misuse power, position, or possessions.-Deuteronomy 17:16,17

* will be persons of wisdom with teachable spirits. Psalm 2:10,11.

* may be persons of mercy and truth. Proverbs 20:28.

* may be persons who are free from bribery, corruption, and flattery. Proverbs 29:4.

* will be persons with a heart for the poor, will be charitable and compassionate. Proverbs 29:14.

*Adapted from a bookmark published by Lydia Fellowship International, P.O. Box 4509, Mountain View, CA 94040 USA. Free bookmarks (prayer cards) listing names of current Federal Government officials such as the President, Vice President, Cabinet members, and Supreme Court judges are available from Lydia Fellowship upon request.

E-mail: [email protected]

Web site: http://www.lydiafellowship.org
***************** ***************
WAYS TO PRAY FOR PEOPLE OF INFLUENCE


The life of every citizen is impacted by an estimated 500,000 or more individuals who wield significant influence each day. Consider the vast multitude of elected officials, appointed judges, lawyers, police officers, bureaucrats, officials, military officers, media elite, news anchors, publishers and editors, talk show hosts, business executives and managers, theologians, ministers, rabbis, chaplains, priests, elders, pastors, deacons, lay workers, para-church ministry heads, educators, professors, teachers, medical practitioners, and hospital administrators, scientists, researchers, inventors and engineers, artists and designers, athletes, actors, and entertainment figures. How might we pray for these? -- Gary P. Bergel

1. That they be God fearing and recognize that they are accountable to Him for each decision and act ( Proverbs 9:10).

2. That they be granted wisdom, knowledge, and understanding ( James 1:5).

3. That they be presented with the gospel and loving Christian witness ( Romans 10:14).

4. That they be drawn, if unsaved, to a saving encounter with Christ; if born again, that they be strengthened and encouraged in their faith (1 Tim. 2:4: Ephesians 1:17-23).

5. That they see their own inadequacy, pray and seek the will of God (Proverbs 3:5-8; Luke 11:9-13).

6. That they be convicted of sin, transgression and iniquity (Psalms 51:17; John 8:9).

7. That they heed their conscience, confess their sins and repent (Proverbs 28:13; James 4:8).

8. That they read the Bible and attend prayer meetings and Bible studies (Psalms 119:11; Col. 3:2).

9. That they value and regard the Ten Commandments and the teachings of Christ (Psalm 19:7-11; John 8:31,32).

10. That they respect and honor their own parents if living (Ephesians 6:2,3).

11. That they respect authority and practice accountability (Romans 13:1-7).

12. That they be given godly counsel and God fearing advisors (Proverbs 24:6).

13. That they be honest and faithful to spouses and children (Malachi 2:15,16).

14. That they be practicing members of local congregations (Hebrews 10:25).

15. That they desire purity and avoid debauchery, pornography, perversion and drunkenness (1 Corinthians. 6:9-20; Titus 2:12).

16. That they be timely, reliable and dependable (Matthew 21:28-31).

17. That they be honest in financial, tax and ethical matters (1Corinthians 6:10; 1Tim. 6:6-10).

18. That they seek pastoral care and counsel when needed (Hebrews 13:7).

19. That they seek out and nurture godly friendships (Psalms1: 1-3).

20. That they have thankful and teachable spirits (Romans 1:21)

21. That they be generous and have compassionate hearts for the poor and needy (Psalms 112:9; Luke 10:33-37)
22. That they redeem their time and know their priorities (Ephesians. 5:15-17).

23. That they desire honesty, integrity and loyalty (Psalms 26; Proverbs 11:3).

24. That they have courage to resist manipulation, bribery, pressure and the fear of man (Proverbs 29:25; 2 Tim 1:7).

25. That they be shielded from the occult, New Age religions and secret societies (Isaiah 1:29; 2:6).

26. That they be presented with biblical worldviews and principles (Ephesians 3:10).

27. That they endeavor to restore the sanctity of life, families, divine order and morality in our nation (Ephesians 5:22-6:1).

28. That they would work to reverse the trends of humanism, socialism and Satanism in our nation (1 Chronicles 12:32; Isaiah 59:19)

29. That they desire humility and meekness and be willing to serve and cooperate (John 13:14; Titus 3:1,2).

30. That they be prepared to give account to Almighty God (Hebrews 9:27).

- From
Intercessors for America
Newsletter, April, 1997 Vol. 24, No.4
More Links about Prayer
Helps to Intercession, by Andrew Murray
200 quotations on prayer - over 280 quotes regarding prayer to move your heart towards God in prayer.
Personal Piety - Resources to develop a godly life in Christ. For the intercessor who must live near God's Throne.
Mayors and Prayer -Pray for your mayor. Encourage him to issue an NDP proclamation.
Guide to Intercessory Prayer - 12 Step Prayer Guide for effective prayer.
Praying for the President and others in authority - Joyfully obey 1 Timothy 2:1-4.
Federal Government - White House - A must for praying knowledgeably about the President, Cabinet, etc. Learn more about the lives of those who serve our nation and faithfully pray for them.
Presidential Prayer Team - Join others who pray for the President of the United States of America
Fast and Pray for President Bush - Dedicated to fasting and prayer for President Bush's holiness.
Prayer Breakfast Network- Reaching the leadership in every major city of the USA with a well-planned Prayer Breakfast.
FREE Lydia NDP prayer resource - Concise bookmark help, updated annually.
Back to: Lift Up USA Home
Back to: Lift Up USA
Updates
Email: [email protected]